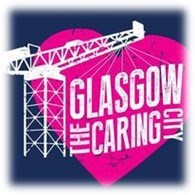 Warm clothes Collection
Added at 21:50 on 17 October 2023
Rhu & Shandon Clothes Collection
Saturday 21st October - 10:00 am to 12 noon
Rhu Church Hall

The cost-of-living crisis has led to unprecedented demand across the west of Scotland for charity support. Food has become a luxury in many households and the idea of heating a home unthinkable for thousands. Many are now homeless and will be on our streets this winter, some of them children. Poverty is hitting every town, every street, and every community in Scotland.

Here is How you can Help.
We are asking people to dig deep. Please pull out any winterwear and see what you can give to someone in need.
If you can wear it this winter, we want it - from hats and gloves to coats and boots. And anything in between ….

LET'S ACT BEFORE ITS TOO LATE
PLEASE BRING ITEMS IN TIED BINBAGS