Water activities in the Dockyard Port
Added on 13 August 2020
Otherwise than in accordance with a written permission granted by the Queen's harbour master, no water-skiing; jet-skiing or windsurfing is permitted within the dockyard port.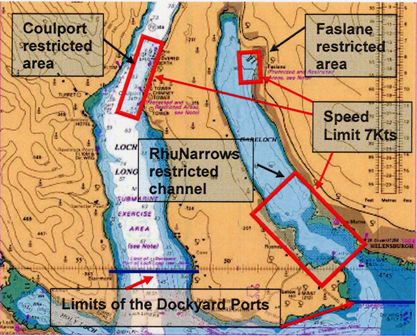 The blue lines show the southern limits of the Dockyard port. The blue line on the right of the above, ends up at Ardmore.
There are understandably speed limits in the Restricted Areas for any vessel.