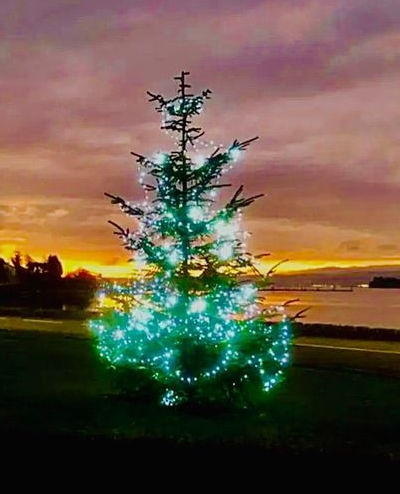 Switch on Event
Added at 13:16 on 09 December 2022
The first ever Christmas Tree Lights Switch-on Event in Rhu was a success due to the co-operation of many local organizations and individuals; Rhu Church, Rhu Primary School, Anderson Engineering who provided the generator, RNCYC, The Rhu Inn, photographer Ann Stewart and First Aider Amanda Campbell. From further afield we had the support of the Rotary Club, Ardartan Garden Centre, The Old Christmas Shoppe Helensburgh, the Cafe at Kilcreggan and A&B through the auspices of the Manager of Hermitage Park.
Entertainment was provided by Tartan Harmony, followed by vocalists: Sophie Ramsay, Rosie Kate Green, Kirsty McLaren and Chantelle Lorimer, ably compered by musician and vocalist Al Mitchell.
Santa and one of his elves attended along with an highland cow and two super-active elves who danced throughout the evening before retiring to where-else but The Old Christmas Shoppe?
We also had invaluable help from Roddy who made last minute changes to the electrical supply.
As you can imagine this event took a lot of hard graft to pull everythng together and the person responsible was Alastair Moore. Thank you Alastair.
Check out the two Newsletter to see images from the event.